A research partnership between Janaagraha and Brown University, gathering systematic data on the relationship between citizenship and delivery of public services in cities across India.
Depending on the definition of "urban", India's population, 32% urban in 2011, could well be over 40% urban in
the next 8-10 years, if not higher.
As India continues to urbanise, some critical questions on the landscape emerge:
In the rising cities, are citizens able to invoke their rights or do ties between the political elite and citizens remain unwaveringly strong?
Can effective citizenship, exercised by citizens through political and civic participation, lead to substantive improvements in people's lives? Specifically, can it help improve the extent and quality of public service delivery (water, sanitation, electricity, transport)?
The Project
Wi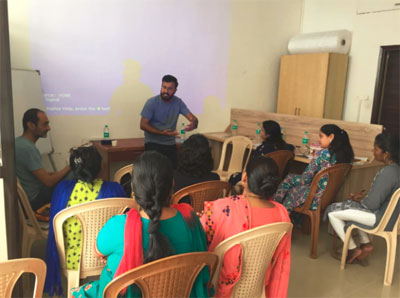 th these questions in mind, Janaagraha and Professors Ashutosh Varshney and Patrick Heller at Brown University, USA, formed a research partnership and developed a project. In addition, Professor Siddharth Swaminathan (Azim Premji University, Bangalore) is our academic collaborator in India.
Entitled the Jana-Brown Citizenship Index (JB-CI) study, we are gathering systematic data on the relationship between citizenship and delivery of public services as well as on how citizens engage the state in cities across India.
In light of the COVID-19 pandemic, we are also expanding our research to look at the response and recovery of different communities from COVID-19, with reference to citizenship and basic service delivery.
Cities studying
Cities have been selected from all the geographic zones of the country. The table below summarizes these case selections. Data has already been collected in cities which are highlighted in green while we are currently preparing for fieldwork in the cities highlighted in orange. Following completion of data collection in all the listed cities, a nationwide comparison of urban and rural governance is planned.
Cities part of JB-CI
No.
City/(UA)
(Target) number
of interviews
Population
(UA)* in 2011
State
1
Bangalore
3000
87,49,944
Karnataka
2
Mumbai
3000
1,83,94,912
Maharashtra
3
Chennai
3000
86,53,521
Tamil Nadu
4
Ahmedabad
3000
63,57,693
Gujarat
5
Hyderabad
3000
76,77,018
Telangana/Andhra Pradesh
6
Delhi
3000
1,63,49,831
Delhi
7
Kolkata
3000
1,40,57,991
West Bengal
8
Kochi
2000
21,19,724
Kerala
9
Vadodara
2000
18,22,221
Gujarat
10
Mysore
2000
9,90,900
Karnataka
11
Lucknow
2000
29,02,920
Uttar Pradesh
12
Bhopal
2000
18,86,100
Madhya Pradesh
13
Bhubaneswar
2000
8,50,000
Odisha
14
Bhavnagar
1000
6,05,882
Gujarat
15
Shimoga
1000
3,22,650
Karnataka
16
Ajmer
1000
5,51,101
Rajasthan
17
Jalandhar
1000
8,74,412
Punjab
*Urban Agglomeration (UA) includes population in urban areas surrounding cities (Census 2011, Government of India).
Green – fieldwork complete
Orange – preparations underway for fieldwork
Findings
Our Bangalore findings can be studied here:
Opinion pieces based on the data collected on the seven last phase cities can be accessed here:
COVID 19 vaccination penetration in the urban poor
The objective of this research was to collect quantitative evidence on aspects around vaccine penetration in the urban poor in four cities; Chennai, Ahmedabad, Mumbai, and Kochi. This includes vaccine awareness, uptake, reasons for non-uptake, location of vaccine source and understanding how vaccines were coordinated. The survey was conducted from May 6 to June 14, 2021. Read our summary report here.
Dataset and Tables
To access the raw data and tables, please click below:
Mumbai
Ahmedabad
Kochi
Chennai
Contact
For more information or to discuss any aspects of the project, please contact: Tarun Arora, Project Manager, Research and Insights at Janaagraha: tarun.arora@janaagraha.org
To know more about our survey findings for specific project cities, click on the city link – Bangalore