Governing Board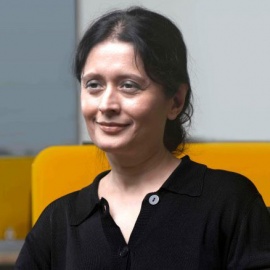 Swati Ramanathan
Governing Board Member
Swati Ramanathan is co-founder of Janaagraha Centre for Citizenship and Democracy – a thinker-practitioner "do-tank" – committed to transforming India's cities and citizenship. Janaagraha takes a systems approach to addressing urban challenges, working both with citizens at the grassroots, as well as with all three federal tiers of government. Ms Ramanathan leads Janaagraha's innovations in technology for greater government accountability and citizen participation. She has received international recognition for ipaidabribe.com on retail corruption; and ichangemycity.com on hyper local citizen participation, most recently winning Google's Global Impact Challenge, 2013.
Ms Ramanathan is also Chairperson of Jana Urban Space Foundation, commited to improving urban planning and urban design in India's cities. Ms Ramanathan was honored by the Government of Rajasthan with the Rajyotsava Puraskar – Rajasthan's highest civilian award – for her work on the Jaipur 2025 Master plan. She has prepared the National Urban Spatial Planning and Development (NUSPD) 2013 Guidelines, for planning India's cities, at the behest of the Ministry of Urban Development, and the Planning Commission, Government of India. These Guidelines will be linked to the reforms required by Indian States under Government of India's largest urban mission – Jawaharlal Nehru National Urban Reforms Mission-II. Ms Ramanathan's work on Urban Design standards for city roads have been accepted as the desired standards by the state of Karnataka (Tender SURE – Specifications for Urban Road Execution).
Ms Ramanathan holds a BS from India and an MS from Pratt Institute, N.Y., and she frequently publishes and writes.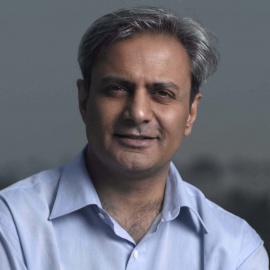 Ramesh Ramanathan
Governing Board Member
Ramesh Ramanathan is a social entrepreneur, and works on urban issues in India. He is the co-founder of Janaagraha Centre for Citizenship and Democracy, a non-profit focused on transforming quality of life in Urban India. He is also Chairman of Janalakshmi Social Services, a not-for-profit social business holding company that has promoted enterprises in urban financial inclusion and urban affordable housing.
Ramesh works closely with government on urban issues in a pro-bono capacity. He has also contributed as the National Technical Advisor, Government of India for the Jawarharlal Nehru National Urban Renewal Mission, the country's flagship urban mission.
Prior to his social initiatives, Ramesh held leadership positions with Citibank in New York and London, in the bank's capital markets business. Ramesh has an MS in Physics from BITS Pilani, an MBA from Yale University and a CFA from AIMR. In 2007, he was chosen as a Young Global Leader by the World Economic Forum.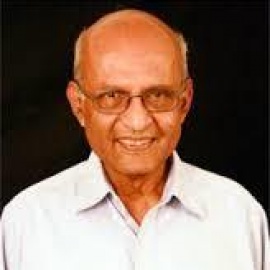 K K Nayar
Governing Board Member
With over three decades experience in projects and manufacturing management in FMCG, Food, Paper and Chemicals, Mr Nayar has wide spectrum experience in new and green field units' up-gradation, expansion, building and commissioning. He was formerly the Executive Director at Unilever Subsidiaries in India, UK and Egypt where he focused on Technology, Profit Improvement programmes, Acquisitions and Mergers. Mr Nayar has been associated with Janaagraha since 2004. He has been heading the Janaagraha Working Council and has recently become one of the Trustees.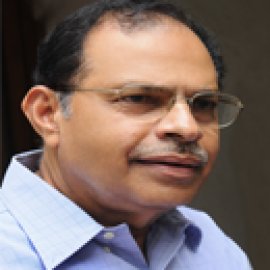 Babu Jacob
Governing Board Member
Babu Jacob, Former Chief Secretary to Govt. of Kerala, Worked at Central Govt's Personnel Ministry and Agricultural Ministry.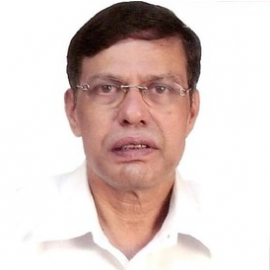 S K Das
Governing Board Member
Mr S K Das retired IAS as Secretary to the Government of India. He is also a Former Member (Finance) of Department of Space as well as a distinguished author. "I am fascinated by how Janaagraha has emerged as a dominant voice in shaping India's urban agenda by getting the nation to recognize the need for a City-Systems approach to fix its cities", he reckons.
Ireena Vittal
Governing Board Member
Ireena Vittal was Partner, McKinsey & Co. where she worked for more than 15 years and is currently an independent director on the boards of some of India's best known companies. She co-authored McKinsey Global Institute's report titled ''India's urban awakening: Building inclusive cities, sustaining economic growth". Ms Vittal is among India's premier experts on the retail business having received her Master of Business Administration from the Indian Institute of Management, Calcutta.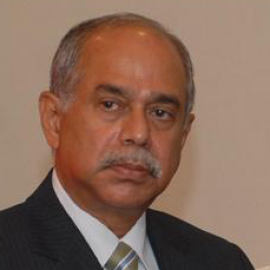 P K H Tharakan
Governing Board Member
Mr P K H Tharakan is Former DG and IGP Kerala. He also served as chief of the Research and Analysis Wing (R&AW), India's External Intelligence agency.

He has been supporting and handholding Janaagraha on some of its key programmes like Community Policing. Mr Tharakan says "I was drawn to Janaagraha because I could see that they were doing a good job of trying to do good things. It is gratifying to be associated with an organization which is trying to change things for the better. The commitment of the leaders of Janaagraha to the pursuit of uphill tasks they have undertaken is admirable."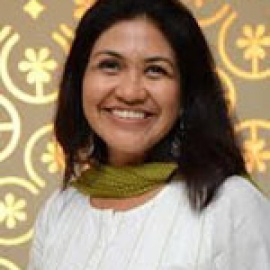 Vidya Shah
Governing Board Member
Vidya Shah is the CEO of EdelGive Foundation, which is the philanthropy arm of the Edelweiss group. In addition to Edelweiss, she serves on the board of various prominent organisations like Agastya International Foundation, Asian Venture Philanthropy Network, Common Purpose, Women on Wings, Toolbox India Foundation and Masoom. Vidya has an MBA from IIM-Ahmedabad and spent the first 11 years of her career in investment banking with companies like ICICI, Peregrine and NM Rothschild, wherein her role was to advise corporates in Capital Raising and M&A transactions. Subsequently, she served as Chief Financial Officer of Edelweiss with additional responsibility for Human Resources and Administration functions.

In 2008, she set up the EdelGive Foundation and has been its CEO since inception. EdelGive aims to be a catalyst of change, dedicated to collaborative philanthropy. EdelGive Foundation focuses on education, livelihoods and empowerment of women. The foundation bridges the gap between the users and providers of philanthropic capital and knowledge by bringing skills, resources and talents of the for-profit world to the non-profit one. This is complemented by employee engagement initiatives through which Edelweiss employees are motivated to provide their time and expertise to help build capacity for non-profits and their founders.
Dr. Vivek Mansingh
Governing Board Member
Chairman -AxisCades, Board Member of Innovatia, Dream A Dream, Janaagraha. With stints at Cisco, Hewlett Packard, Fujitsu and Dell, he is highly sought after for leadership training and coaching. He has keen interest in entrepreneurship and leadership and has contributed valuable insights to Janaagraha as the member of our Advisory board.