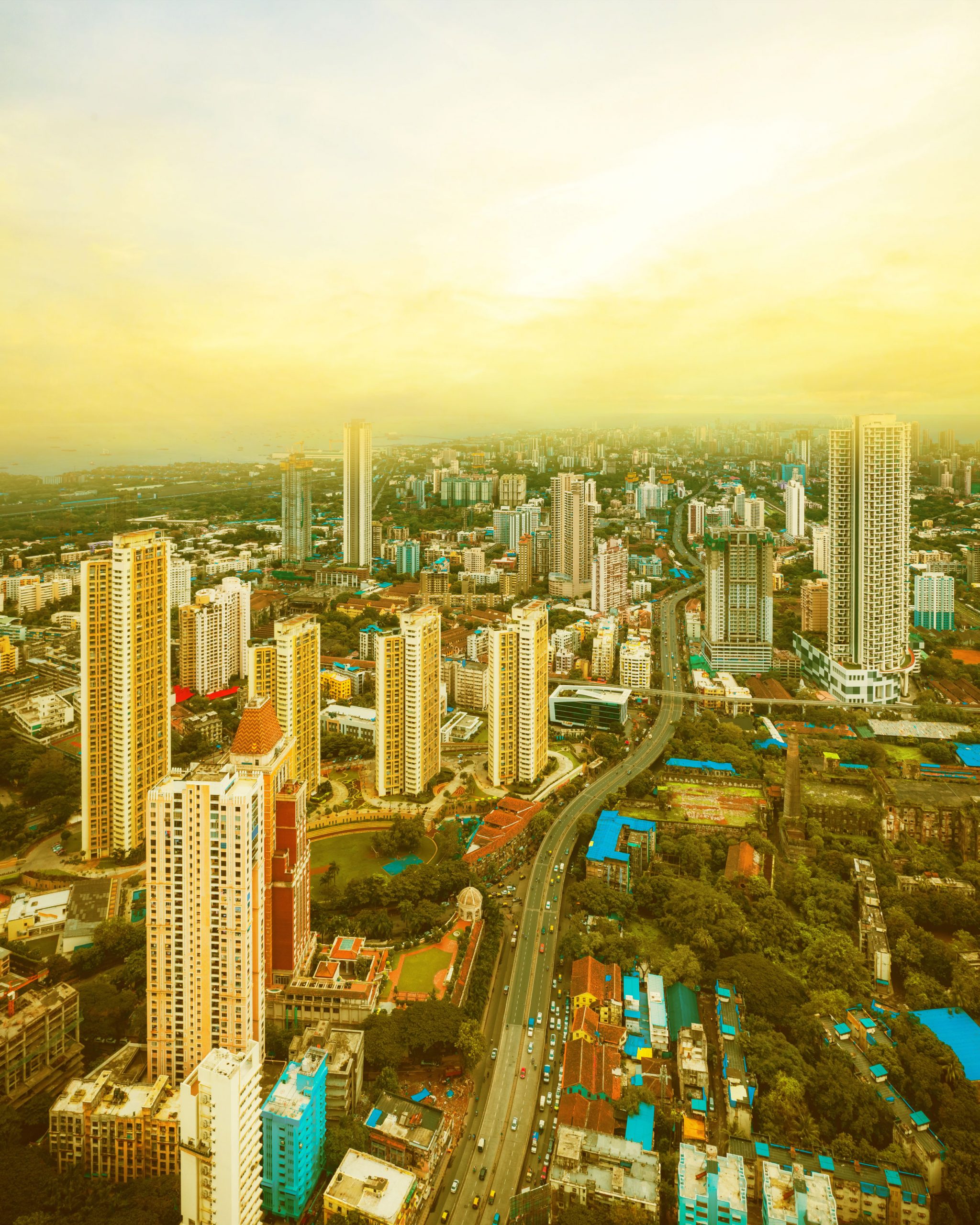 Women's Fellowship in Public Finance for Cities

A unique pathway for young women to build a career in public finance by working with state governments on projects aimed at reforming public finance in cities
Build a Career in Transforming Cities
This Fellowship is designed to help you take your first step towards a career in transforming the quality of life in India's urban areas by reforming public finance for cities. The two-year Fellowship will have a Field Immersion Project where you will work on State Government-run reform projects while receiving training and mentorship to make the best of the opportunity.
This Fellowship will empower you as a woman in the public finance realm to influence the discourse and drive better gender outcomes across India's urban areas in the future.
As a Fellow, you will work on Field Immersion Projects with senior state government officers to design and implement reforms in public finance. To set you up for long-term success, the Janaagraha Programme Team will support you throughout the Fellowship with a three-pronged framework comprising of Training, Mentoring, and Programme Support.
Watch the recording of the information webinar held over the last week, explaining the context, structure, and timeline for this Fellowship.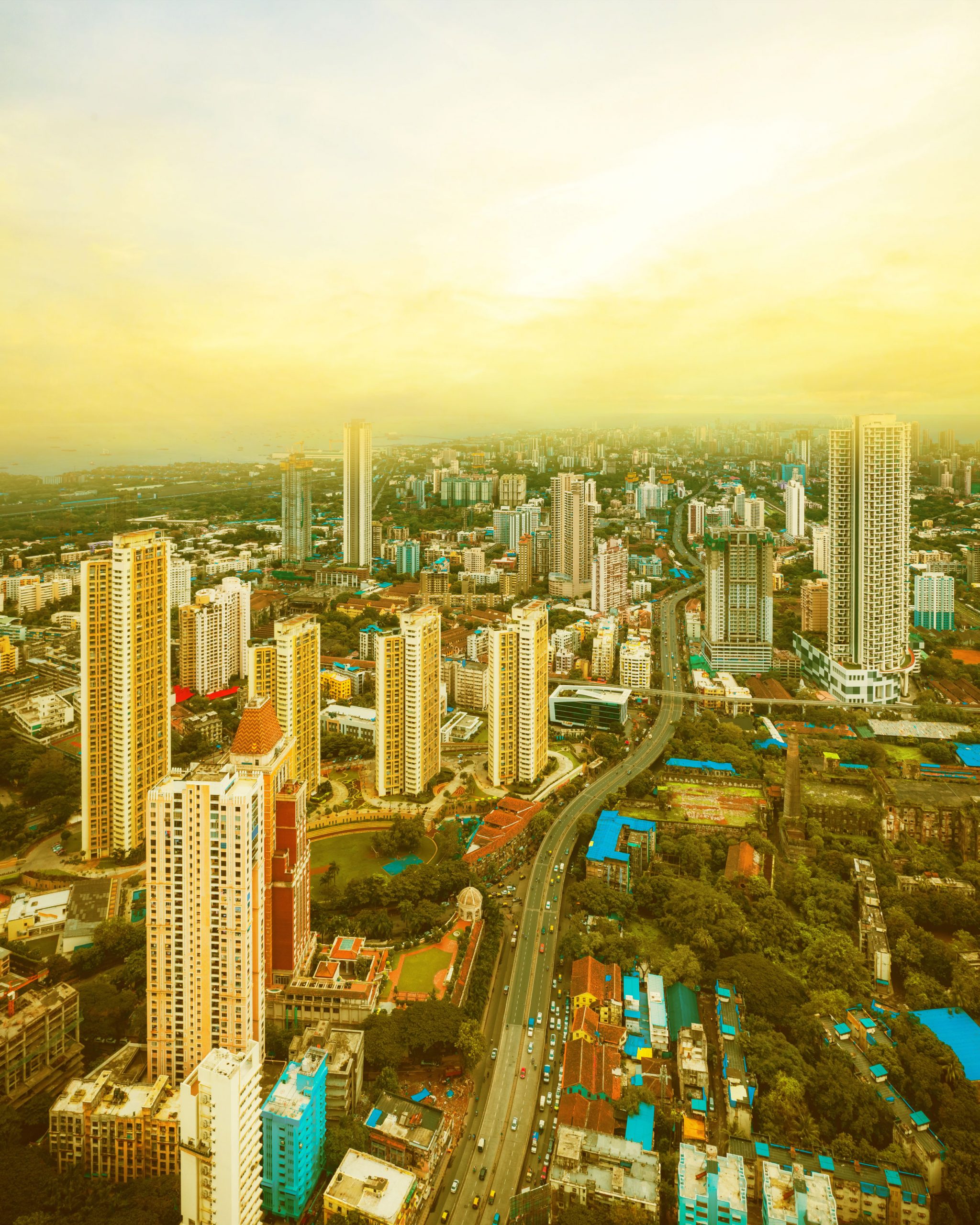 Field Immersion Projects
We will select 8-10 Fellows to work on these projects and build a cohort-wide knowledge sharing network so that you can work collaboratively to gain insights and build lasting impact. All the projects shortlisted for this Fellowship are aimed at improving Public Finance Management (PFM) systems and processes across a given state to improve the quality of public infrastructure and services at the urban local body (ULB) level.
You will work with any one of the following host government departments for your Field Immersion Project:
Government of Uttar Pradesh – Urban Development Department
Output 1: Draft and Implement Fiscal Responsibility and Budget Management (FRBM) Framework for ULBs in order to reduce budget variances and produce realistic and standardised budgets
Conduct a review of legal provisions on FRBM applicable to ULBs across the country, with emphasis on the following aspects: 

Reducing budget variances 
Producing standardised budgets 
Mapping existing systems of budget control 
Drafting medium-term fiscal plans with annual explanatory statements, alongside annual budgets 

Synthesize findings from the landscape study of FRBM provisions to draft a policy paper on budget management reforms and a model FRBM Act for ULBs of Uttar Pradesh 
Prepare action plan for improvement of budgetary practices in ULBs 
Help UDD in implementing plan of action
Explore digital solutions for preparation of budgets and exercising budgetary controls 
Output 2:  Design support to UDD in setting up an expenditure monitoring system and online grant management system for streamlining grant disbursal, progress monitoring, output monitoring and utilization reporting for the SFC & CFC grants to ULB 
Study existing fund flow mechanisms and IT systems for disbursal of grants 
Study existing system of progress monitoring and output tracking 
Suggest improvement in fund flow mechanism for timely flow of grants to the ULBs 
Suggest a framework for setting up the system 
Plan for integrating the system with cityfinance.in for 15th FC grants 
Help UDD in identifying IT vendor/work with existing IT vendor for development of tech product 
Output 3: Policy support for identified revenue sources, based on demand from UDD 
Provide policy support to the UDD, on need-basis, to: 

Explore feasibility of introducing newer revenue sources (like professional tax, bond issuance, levying SWM user charges), or 
Improve process or collections of existing revenue sources (property tax, advertisement tax, trade licenses) 

Prepare a legal landscape, and review process and best practices prevalent for the identified revenue source and compile information to draft a policy paper 
Output 4: Financial Sustainability Study of ULBs of the state 
Review Municipal Acts and Rules pertaining to municipal finances 
Analyse the key sources of income and spending areas 
Assess the dependence on grants 
Analyze the own sources of revenue (property tax, user charges, trade license) through the lifecycle approach
Output 5: Diagnostic Study of PFM systems
Review of relevant Acts and Rules and comparative analysis with framework of other progressive states 
Assess the ground realities of budget process in comparison with the legal framework 
Document the fund flow process and how transactions are recorded 
Map the IT systems in use  
Understand the process of cash management and bank account management 
Highlight the legal mandate for internal and external audit, and gaps in its implementation 
Government of Odisha – Finance Department
Output 1: Facilitate improvement in functionality and adoption of Scheme-wise Bank Management System (SBMS) by Odisha's ULBs to facilitate streamlining of ULBs' bank accounts as well as scheme-wise tracking of spending (by ULBs) from bank accounts
Liaison between Directorate of Treasuries & Inspection (DTI, Finance Department), ULBs and Banks to ensure SBMS is functioning in a way that optimises its intended use (enabling scheme-wise tracking of bank balances, generating reports and enabling decision making at all levels – ULB, HUDD and DTI level).
Identify needs and gaps at the ULB level – to enable greater uptake across all ULBs.
Provide recommendations to DTI to further build the SBMS in a way that it enables:

Ease-of-use for ULBs
One scheme-one account policy
Streamlining of ULBs' bank accounts and cash management, and
Uptake of SBMS by other line departments too.

Support implementation of above recommendations.
Output 2: Support streamlining of submission and consolidation of Utilisation Certificates (UCs) for administrative efficiency and improved reporting processes
Support DTI to enable a shift from manual submission of UCs to the uptake of UC module of IFMS, with a pilot in Housing & Urban Development Department (H&UDD).
Develop thought leadership paper on how Utilisation Certificates can be further developed to make them more reflective of type and nature of spending.
Explore the potential of auto-generation of UCs based on implementation of commitment module in IFMS and also based on implementation of Just-in-Time Financial System (JIT-FS).
Output 3: Implementation support for Just-in-Time Financial System (JIT-FS), in line with the Treasury Single Account principle, with the aim to reduce parking of funds in various bank accounts by Implementing Agencies
Support DTI in identifying use-cases for implementation of JIT-FS across different line departments.
Based on JIT-FS, develop a framework to implement smart payments system in Odisha.
Develop a roadmap for implementation of the smart payments system.
Output 4: Support to making ULB budgets more welfare and service delivery centric to cater to the needs of urban poor and other vulnerable groups
Develop thought leadership on how municipal budgets can be made more citizen friendly.
Develop draft or model guidelines for gender/child/labourers' sensitive budgets.
Explore tagging of budgets to delivery of services & schemes.
Support to budget codification at ULB level to facilitate tracking at scheme and sectoral level.
Assess viability of any other initiatives at the State level that can be adopted by ULBs.
Government of Assam – Department of Housing & Urban Development (DoHUA)
Output 1: Capacity building of newly inducted Municipal Finance Officers for efficient budgeting and accounting systems as well as reforms to augment own revenues
Identify the immediate training priorities for DoHUA  
Evaluate the qualifications, responsibilities and gaps in capacity of the Municipal Finance Officers 
Design training structure and identify domain experts/public finance professionals/institutions for creating course content and delivery of training sessions. Help DoHUA in hiring these domain experts/public finance professionals/institutions  
Explore the potential and requirement for design and development of a digital learning and development platform and design an implementation plan 
Provide support in DoHUA in monitoring the delivery of training program 
Output 2: Budget Management Reforms to reduce budget variance and produce realistic and standardized budgets
Study the legal provisions and policy documents pertaining to municipal budget management in Urban Assam 
Conduct a review of legal provisions on budget management applicable to ULBs across the country, with emphasis on reducing budget variances, producing standardised budgets, mapping existing systems of budget control and drafting medium-term fiscal plans with annual explanatory statements, alongside annual budgets 
Draft a reform roadmap, based on research undertaken as per above, to implement budgetary reforms upon consultation and review with the Commissioner & Secretary, DoHUA 
Explore the use of digital PFM solutions, including but not limited to an eBudget module, comprising functionalities like preparing the budget, monitoring budget variance, exercising budgetary controls and conducting reviews 
Design interventions and support DoHUA to usher reforms in budget preparation and execution for one budget cycle, coinciding with the term of the MoU. Draft budget format for different ULB types, support and train ULBs across the state to transition to the new budget format, and ensure adherence to the budget calendar) 
Draw up implementation roadmap of above recommendations and support implementation by helping DoHUA
Every Field Immersion Project provides you with exposure to specific areas of PFM, enabling you to work on the following:
Reform roadmap to address existing bottlenecks and gaps in PFM legal framework, systems and processes in the state and ULBs
Policy inputs on augmenting revenue at the ULB level by tapping into innovative revenue sources or by finding newer ways to increase existing tax collections
Framework design for monitoring fund allocation, utilisation and outputs/outcomes for Central Finance Commission (CFC) and state government's urban grants
Municipal budget management reforms to reduce variances, produce realistic budgets and track effective utilization of public funds
Framework for digital tools as enablers to improve PFM practices across departments of the state government
Scope of Work
To help you make the most of your Field Immersion Project and develop a strong foundation for your career in public finance, we recommend organizing your daily schedule around five core activities:
Research and review state-level and municipal laws and policies pertaining to budget management practices and revenue sources
Analyse data from budgets, audited annual statements, demand books for revenue and their actual collections, expenditure statements, service delivery standards, to name a few
Engage with all concerned state- and ULB-level government stakeholders to ensure alignment on the project outputs, seek feedback, conduct reviews and follow through on the pre-agreed scope of work
Implement reforms in policies, processes, capacities or systems
Synthesize and document findings, key learnings and experiences in suitable forms to facilitate knowledge transfer, enable peer-to-peer learning, and build on the existing public finance management discourse
With help from the Programme Team and your mentor, you can consolidate your research, insights, and experiences into impactful advocacy tools that can influence and inform the discourse on public finance in India.
Training and Programme Support
The Programme Team (PT) will play a critical role in ensuring that your Fellowship experience stays on track and yields strong results. Here is how the PT will ensure this.
Induction Workshop
You will start your Fellowship with a three-day residential workshop with the entire cohort. The two main objectives of this workshop will be:
To help you understand the importance of cities in the current socio-economic context and learn about the urban governance landscape in India while situating it in Janaagraha's City-Systems framework, and
To equip you to apply the fundamentals of Public Finance for Cities and get acquainted with the discourse on challenges, opportunities and innovations in the field.
As all the women Fellows from various backgrounds arrive at a common starting point during this workshop, you can establish a rapport that enables knowledge sharing and co-operative learning during your Field Immersion Projects.
Here are some sessions you can expect:
| | |
| --- | --- |
| 1. | Introduction to Urban Governance |
| 2. | Why Cities Matter: Addressing challenges of economy, equity, environment & engagement |
| 3. | Overview of Urban Local Governance in India |
| 4. | Diagnosis of India's City-Systems |
| 5. | Citizen participation for improved urban governance |
| 6. | Strengthening Municipal Finances for stronger & sustainable Urban Local Bodies (ULBs) |
| 7. | Fiscal Federalism and allocation of resources to sub-national governments |
| 8. | Innovations in Central and State grants to ULBs |
| 9. | Sources of Revenue and how to augment them |
| 10. | Budget as a key policy tool |
| 11. | FRBM Framework at state & ULB level |
| 12. | Budget Execution and Expenditure Management |
| 13. | Municipal Accounting: Transition to Accrual system |
Webinars
A series of 2-hour interactive online sessions with domain experts who will discuss contemporary issues and innovations in Public Finance for Cities as well as leadership for women in the public finance and impact sectors.
Some of the sessions planned for these webinars include:
| | |
| --- | --- |
| 1. | Innovative budgeting practices |
| 2. | Accountability and Municipal Audits |
| 3. | Digital tools for improved public spending |
| 4. | Design thinking for better governance & enhancing public services |
| 5. | Leadership lessons for daily living |
| 6. | Achieving meaningful success |
| 7. | Women and Workplaces |
| 8. | Problem solving |
| 9. | Effective storytelling |
Masterclasses
A series of 1.5-hour online sessions where you can interact with and be inspired by eminent women professionals in PFM and allied fields. These sessions will focus on the interplay of gender with economic, social and political development, and the role of public finance in furthering gender outcomes. Here are some of the themes we plan to cover under Masterclasses:
| | |
| --- | --- |
| 1. | Women's economic empowerment and economic growth |
| 2. | Policies to support gender equality, and the role of technology in women's future work |
| 3. | Lessons from African experiences |
| 4. | Resource allocation to advance gender outcomes |
| 5. | Women, Work and Politics in India |
| 6. | Women in Finance |
You will be assigned a mentor to help guide you for the entire duration of this Fellowship. Your mentor's role will be to:
Aid in problem-solving, project design and planning
Provide technical knowledge on the government project
Advise on how to manoeuvre through government functioning, hierarchy and bureaucracy
Guide on career prospects and future placement opportunities
Your mentor will work closely with you through regular, structured interactions to help you stay on-track, reflect, and take corrective measures through the course of the entire Fellowship.
The PT will proactively engage with you on a regular basis to provide technical support and guidance and troubleshoot any problems that you face during this Fellowship.
The PT and your mentors will schedule the following to keep your journey on track:
Check-in calls with the PT: Informal group and individual discussions to ensure you have things as you need them, from accommodation to work materials and interpersonal equations. These discussions will also be used as a platform for peer-to-peer learning amongst the cohort.
Check-in calls with mentors: Structured calls to help synthesize your learning and troubleshoot your progress and plan the way forward.
Reviews with the PT: Meetings with the PT to discuss project plans/trackers to assess your progress, reflect on project scope, challenges and learnings, and get any logistical or knowledge support from the PT.
Reviews with the Government: Meetings with all stakeholders including government hosts to discuss progress, challenges, and the way forward.
Who Should Apply?
Important skills and qualities to have:
Creative problem-solving skills
Project planning skills
Detail-orientedness
Stakeholder management
Communication, documentation and presentation skills
Team-working skills
Ability to thrive in a culture of diversity, complexity and ambiguity
Willingness to take ownership for defined outputs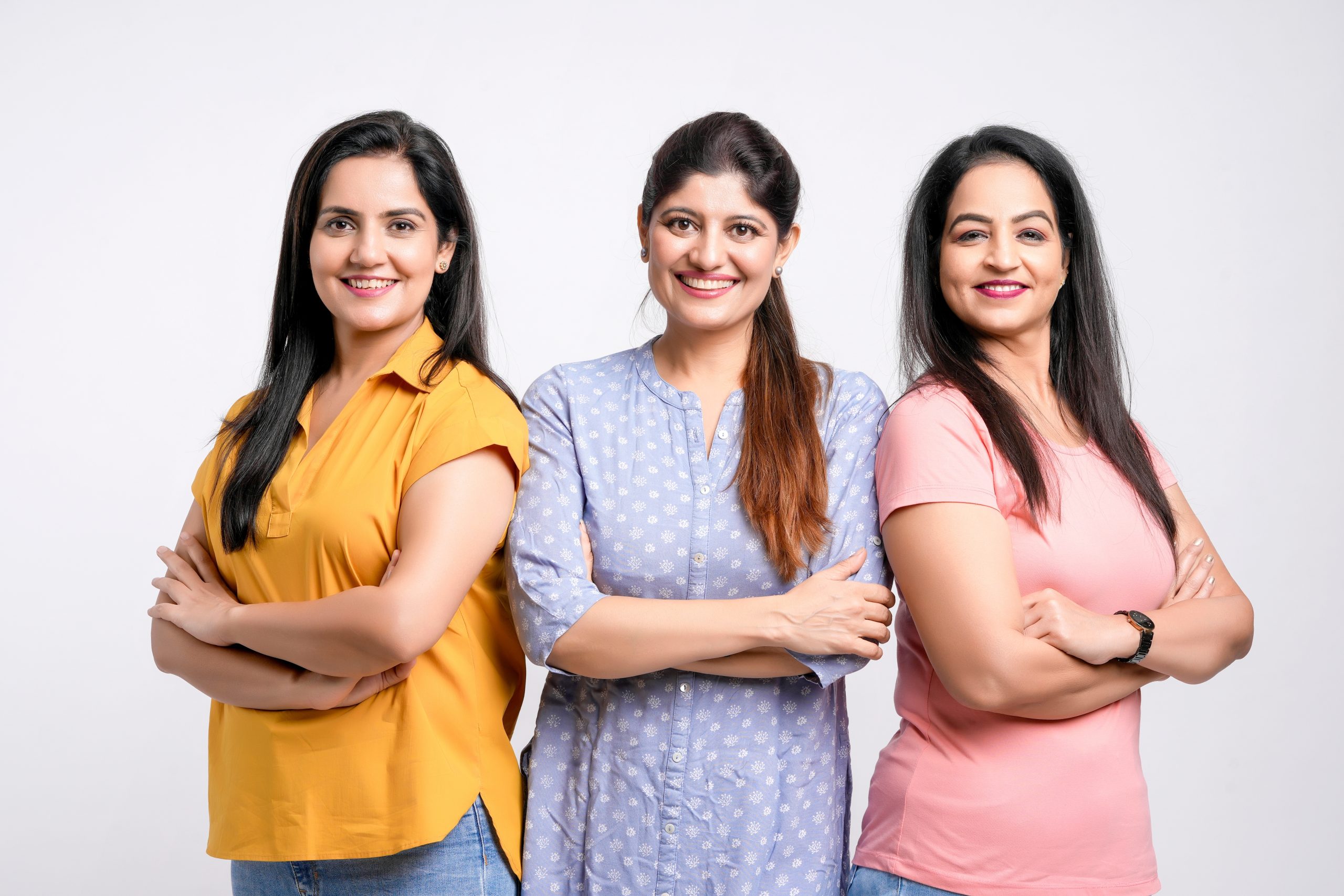 You should apply for this Fellowship if you have:
An academic background in public policy, urban governance, economics, finance, business or other relevant fields
4-7 years* of work experience and the willingness and ability to transition to public finance
We will consider profiles with minimum 2 years' work experience if you display the willingness and ability to transition to the public finance sector.

Did You Know?
Having more women in public administration makes governments more responsible and accountable to diverse public interests, improves quality of service delivered, and instils trust amongst citizens towards it. Governments typically spend one-third of their GDPs on public services, which means women in public finance have a greater chance of affecting real change and advancing gender equality from the ground up.
But women remain highly underrepresented in the public finance space.
11% of the world's finance ministries have women in charge. Source: EJS Centre
22% of all finance-related Central Government jobs are held by women. Source: MoSPI Report
29% of employees above Under Secretary level in State Finance Departments are women. Source: Janaagraha's internal assessment
By nurturing women PFM professionals to have the right set of skills and a voice and agency through this Fellowship, we at Janaagraha aim to cultivate a network of women PFM leaders and professionals that facilitates knowledge transfer, mentorship and puts fellows on a high growth path. We believe that this will lead to better gender outcomes in the future.
Achieving Gender Equality is the fifth Sustainable Development Goal (SDG 5) and India's ability to achieve multiple other SDGs is closely tied to working on SDG 5. Since women leaders push harder for diversity, equity, and inclusion, this Fellowship is Janaagraha's attempt to engender PFM jobs and leadership roles to advance gender equality while promoting inclusive social and economic development.